ESTIMATED READING TIME: 3 MINUTES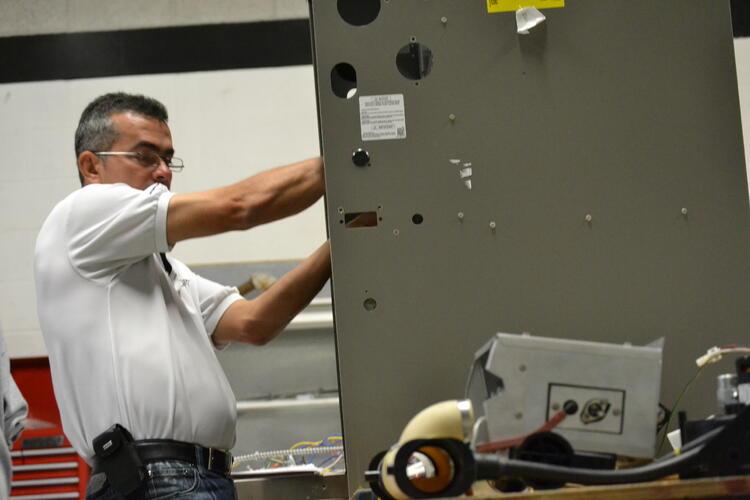 If you are considering a skilled trades career in Ontario, you want to be confident that you'll succeed in the skilled trades after you complete your training. We understand that you investing time and money to become a fully-licensed gas technician, so we compiled some tips to help you navigate how to ensure success in the Ontario skilled trades industry.
Finding the right skilled trade
One of the best things about getting gas technician training in Ontario is that, as a gas fitter, you will see many other skilled trades opportunities become available with your certification. And, by attending a private career college to get your gas technician license, you can be fully certified, meeting TSSA standards in just 17 weeks.
You will go beyond regular classroom lessons, with hands-on training in shops and labs to make sure you have a full understanding of both theory and practical application, so you will know pretty quickly if you have found the right skilled trade for you. The best way to figure out if this is a career you want to pursue is to try in — and at a private career college, you will get trained on all aspects and equipment you'll see in the real world.
Get connected
When you are entering a career, no matter what it is, making connections with the right people helps your transition into the workforce. Local skilled trades schools often know what the local landscape looks like in terms of jobs, in fact, many of the skilled trades businesses may employ graduates from the skilled trades school you are attending, or even be owned by a graduate.
By attending a small skilled trades school in the GTA or in Niagara, you get the advantage of being able to ask instructors to help you network and make connections with employers in your area, so if you don't want to travel to find employment, you won't have to.
The option of self-employment
Working for an employer not for you? Completing your gas fitter license in Ontario gives you the flexibility to start your own business and build your own success. No more relying on others for long-term success. With your gas technician license, you will have the skills you need to start your own skilled trades company, choosing whether to grow and hire employees or exist as a sole proprietor, completing jobs on your own. Success in the skilled trades will be in your hands!