ESTIMATED READING TIME: 3 MINUTES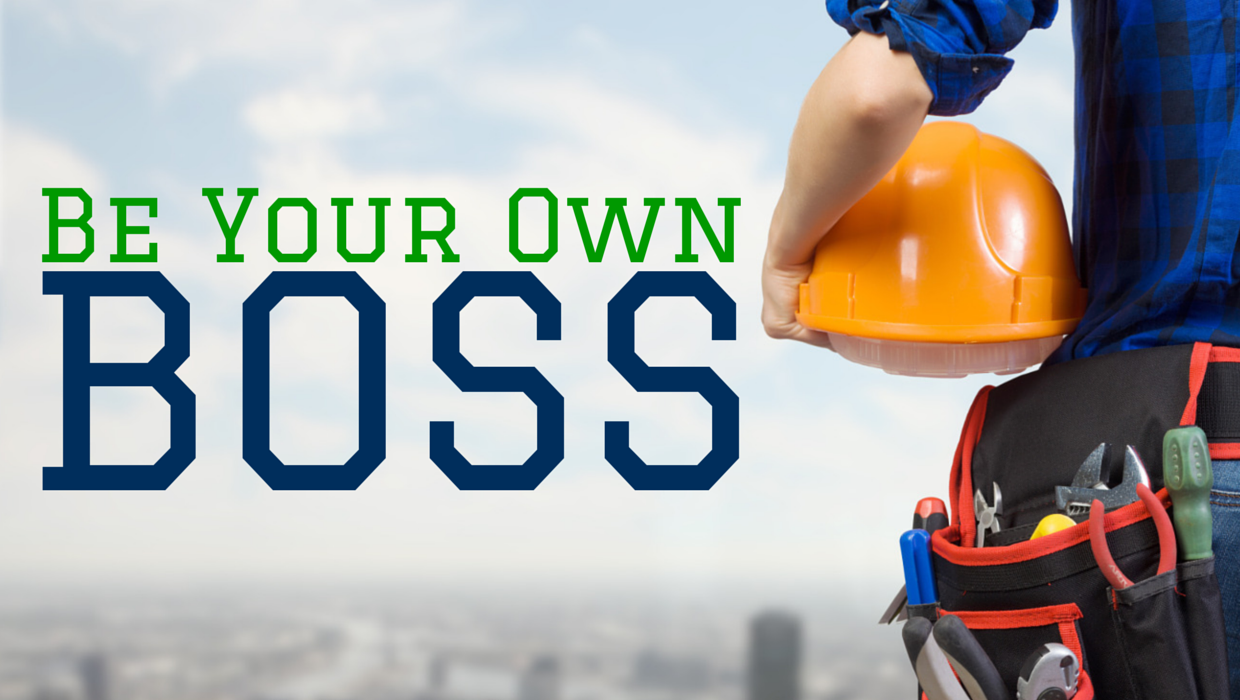 Despite the extreme need for skilled trades workers in Canada, some people find that the Gas Technician jobs available just aren't what they are looking for. Maybe the hours aren't idea for your schedule or the work isn't what you thought. Maybe you just don't like working for other people. And that's all ok. One of the best parts of getting your gas technician license is that it opens doors to many opportunities, including starting your own business.
Be Your Own Boss
For some, being your own boss sounds like a dream come true. You choose your own hours, workload, vacation time and salary. But with starting your own business, comes a lot of responsibility, including financial planning, organization, employee management and marketing. Of course, you will likely want to gain some experience in It's all worth it though — not only will you be creating your own company and providing yourself with a rewarding career, you will be creating skilled trades jobs for other licensed gas technicians.
What you Need to Know
When you decide to take on the challenge of running your own business, there are a few skills that you need to master in order to be successful:
Financial Planning and Management
The main goal when you start your own business is to make money, right? To make sure you are running a profitable business, you will have to have a basic understanding of accounting, including when, where and how to get financing for your business. But let's be honest, your expertise lies in the skilled trades, so it's ok to ask for help from a professional financial advisor if you need it!
Employee Management
When your business starts to grow, you will have to start to hire licensed skilled trades workers. You will want to perfect your human resources skills — payroll, workplace compliance and management, for example — to keep things running smoothly.
Time Management
When you are runing your own business, you will have a number of priorities to juggle. You will have deadlines to meet, appointments to maintain and jobs to complete — all while keeping your customer happy. If you want to be your own boss, take the time to figure out the best way to keep organized.
People Skills
Starting your own business means you will be interacting with people on a daily basis. Whether they are your customers, your employees or your peers. Learn to talk about your business and learn to ask for help when needed.. You may be your own boss, but you don't have to be alone.
At the Niagara and Halton Skilled Trades Academies, we have taught many students who have gone on to start their own businesses. It is a great option for motivated licensed gas technicians!