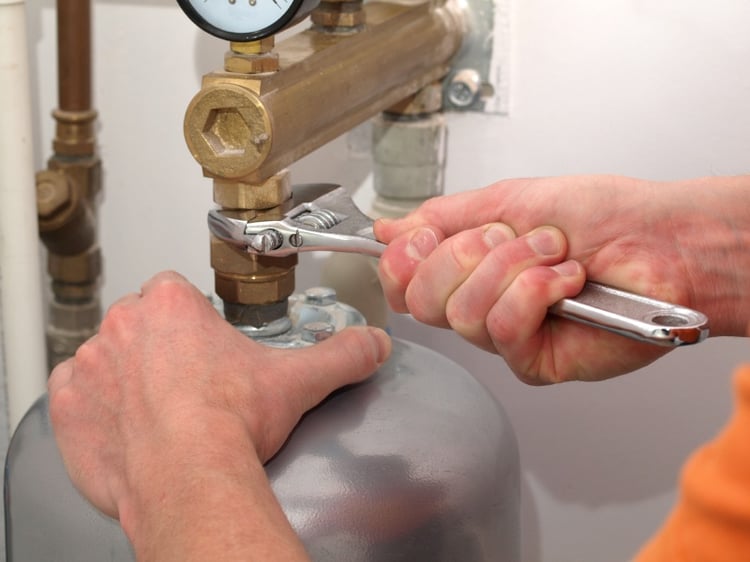 When you decide to go back to school to get a skilled trades education, you may feel pretty intimidated. Especially if you are entering an industry you have never worked in before, like gas fitting. By getting an idea of what a day in the life in your new career looks like, you will feel more comfortable with your decision because you will know exactly what you are getting into after you graduate.
If you are considering exploring gas technician jobs in Ontario, here's what you can expect after you complete your G3 and G2 license.
Where you will work as a Gas Technician
When you decide to pursue a career as a gas technician, there are a number of employment opportunities. Usually, gas techs will work for HVAC or gas servicing companies, gas utilities or can even be self-employed. The best part about being a gas technician in Ontario is that it is a skilled trade with year-round work. You'll often find yourself working in residential homes, commercial building and industrial spaces throughout your career.
How you will use your Gas Technician Training on the Job
As you complete your G3 certification and G2 certification, you will develop a skill set that will prepare you for a variety of tasks necessary to be a successful gas technician. These skills include learning how to use hand and power tools that are specific to the industry, using measuring devices to check gas gauges, read diagrams and procedures and the safety procedures for handling gas and running piping systems. You will likely find yourself working primarily with gas ranges, water heaters, furnaces, boilers and more.
Performing Gas Appliance Maintenance and Inspections
One of the most common tasks for a gas technician is performing routine maintenance on gas appliances. Servicing gas appliances and systems involves checking pressure and temperatures to make sure things are running properly and checking gas lines for leaks.
Once you have completed your gas technician license, you will be prepared to work in the skilled trades industry. The best way to prepare is by completing your gas fitter certificate at a private career college, like The Skilled Trades Academies, where you will learn in a small classroom environment with hands-on training, so you will not only be taught what it's like to work in the field, but also have worked with the exact same equipment you will work with in your career!