ESTIMATED READING TIME: 3 MINUTES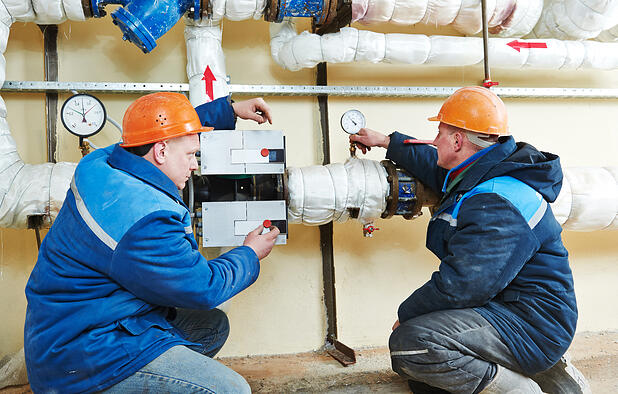 Last week, the Canadian Apprenticeship Forum (CAF-FCA) published a new report exploring the benefits of a career in the skilled trades. The report shows that although many parents and youth have stated that they believe that skilled trades job opportunities in Canada are limited, the opposite is true: career opportunities in the trades are progressing.
Survey says...
The report, titled "The Benefits of a Skilled Trades Career: Journeyperson Perspectives and Experiences" surveyed 754 certified skilled trades workers across the country. The findings show that those who are working in the trades in Canada are benefiting from good pay, interesting work, full-time employment and high job satisfaction. In fact, a national survey had 50% of those surveyed reported making more than $80,000 per year.
Skilled Trades Myth: Trades Careers are 'Dead-end Jobs'
In recent years, parents and young people were surveyed to better understand public opinion about skilled trades careers. Disappointingly, the common perception is that skilled trades careers are 'dead-end jobs.' But, this couldn't be further from the truth. The CAF-FCA's report reflected the reality of skilled trades careers and the many opportunities that lie ahead once you are fully licensed. These opportunities include:
Teaching & training
Management
Business ownership
Success in skilled trades
Skilled trades careers in Ontario can lead to success quickly if you are dedicated and hardworking. With the salary that can be associated with skilled trades jobs, home ownership, travel, business ownership — the list goes on! — can all be obtained before university grads are able to complete school, find a successful career and pay off student loans.
Skilled trades training, like gas technician training and certification, makes you more employable and opens the door to many more opportunities in the workforce. Many who complete their G3 and G2 licenses go on to complete an apprenticeship in other skilled trades fields or have the experience to move up quickly in their careers.
Best of all, those who are fully licensed in the skilled trades have the job satisfaction that not only leads to a positive work environment but a great work-life balance. And when you love your job, it hardly feels like work!
Interested in exploring the options that are made available with a gas fitter license? Download our free ebook below!