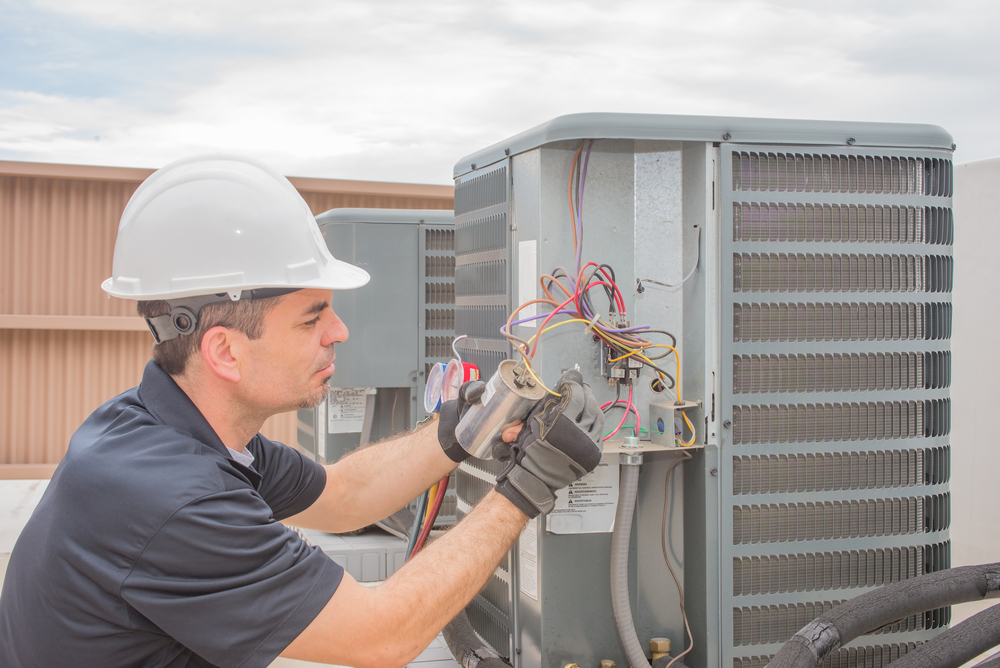 The skilled trades industry is an important part of our society and economy — tradespeople touch almost every aspect of our daily lives. They build our homes and our cars. They work in manufacturing, mining, oil and gas. Canada depends on the skilled trades, they keep our country going.
It's not surprising to be seeing more students considering a career in the skilled trades upon graduation, and more adults looking into a second career as a tradesperson. The HVAC industry is a popular gateway industry to kickstart your career, and a Gas Technician license is the best way to get into the field.
There is no such thing as an HVAC license
At Niagara and Halton Skilled Trades Academies, we receive a lot of calls every month asking, "How do I get my HVAC license?" It's a common misconception that you need an HVAC license to work in the industry, but did you know there is actually no such thing as an HVAC license? When it comes to working in this industry, there are other certifications and licenses that need to be earned to be an HVAC technician but nothing defined as a specific HVAC license. It is fairly common people who wish to pursue a career in this industry complete their gas technician training in Ontario to check off the "HV" of "HVAC".
The reality
HVAC stands for Heating, Ventilation and Air Conditioning. HVAC technicians may work in all of these sectors, but need to ensure that they have the proper certifications and updated training to do so. Obtaining the proper licenses is a journey that someone needs to commit to ongoing learning and development in addition to hard work to be successful as an HVAC technician.
In order to work in the HV portion of the HVAC industry, you need to earn your Gas Technician level 3 or 2 licenses. For the AC portion, you need to complete an Air Conditioning apprenticeship and successfully pass an exam.
Continue your Training
The knowledge you will learn from these courses is exactly what you need to work toward becoming a member of the Ontario College of Trades and becoming an HVAC technician.
The Skilled Trades Academy can provide you with the proper hands-on training for your Gas Technician license that will impress your future employers and give you the necessary knowledge base to continue on toward your apprenticeship. Taking additional courses such as Ozone Depletion Prevention and Introduction to Residential Air Conditioning will expand your knowledge and give you a leg up when applying for apprenticeships or future jobs.
What's Next?
If you are planning to work in the HVAC industry, you may want to complete your Air Conditioning apprenticeship to round out your experience (the "AC" of HVAC). During your apprenticeship, you will need to complete a defined number of work hours and in-class training. The entire process typically takes two to five years to complete, depending on how quickly you complete your work hours. Your prior education and work experience will also determine how long this process may take. Once your apprenticeship is complete, you will take your certification exam and apply to become certified and registered as a journeyperson in the HVAC industry.
Kickstart your Career
Kickstart your HVAC Technician apprenticeship or career with Skilled Trades Academy. We offer G3 and G2 certification that will give you a headstart on your path to becoming a journeyman. In addition, you should explore our Ozone Depletion Prevention course and Introduction to Residential Air Condition.