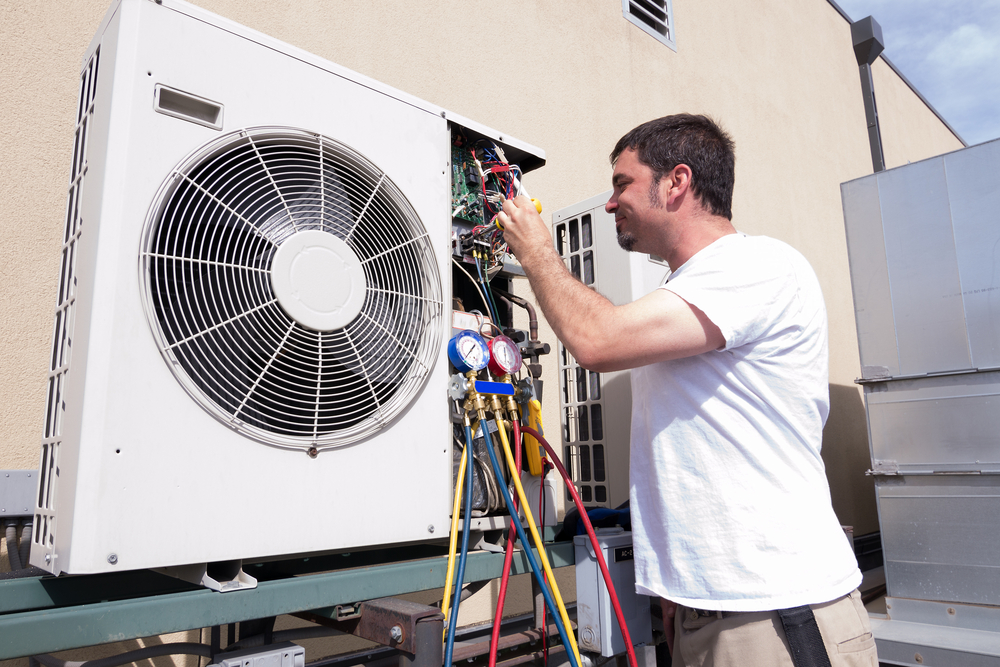 If you're looking into or have ever considered going into a career working with heat, ventilation and air conditioning (HVAC) systems, you'll start your career with an apprenticeship. Experience is a great thing, but the idea of starting up hands-on work in something you might not know that much about can seem a little intimidating.
Taking on an apprenticeship in a skilled trade doesn't have to be that daunting. The key to success is to go in as prepared and ready as you can be. Here are some tips for properly preparing yourself for skilled trades apprenticeship programs in Ontario.
Step One: Get your gas technician license
The first thing you should do to prepare for an HVAC apprenticeship is get your gas technician license. When you have your gasfitter license, you can work exclusively on gas appliances (like furnaces, barebecues, pool heaters and more), which is one half of being an HVAC technician in Ontario. But that leaves out air conditioning, the other half of being an HVAC tech, and the part that requires apprenticeship hours.
So, if you're planning on entering an apprenticeship immediately following completion of the course, you'll want to get that license quickly. We offer gas technician training programs that can have you licensed and ready to get to work on your apprenticeship in just 17 weeks.
Step Two: Take an intro course!
Before you start your HVAC apprenticeship, consider taking an introductory course that dives into air conditioning systems. While an intro program won't result in a license or a certificate, it will give you the background knowledge you need before you get really hands on in the field. A little bit of insight into AC systems will go a long way, and will make you stand out to your employer (which could help you at the end of your apprenticeship to get hired full-time!).
Step Three: Do your research
Another step to success is to do some research on what kind of systems you'll be working on in the field. This will not only help you succeed in your apprenticeship, but will also give you some foresight into what you need to say in an apprenticeship or job interview. Knowing exactly what you're getting into career-wise will make you an asset to an employer, you'll be ready to dive in with fewer questions about how and why you are doing what you are doing.