ESTIMATED READING TIME: 4 MINUTES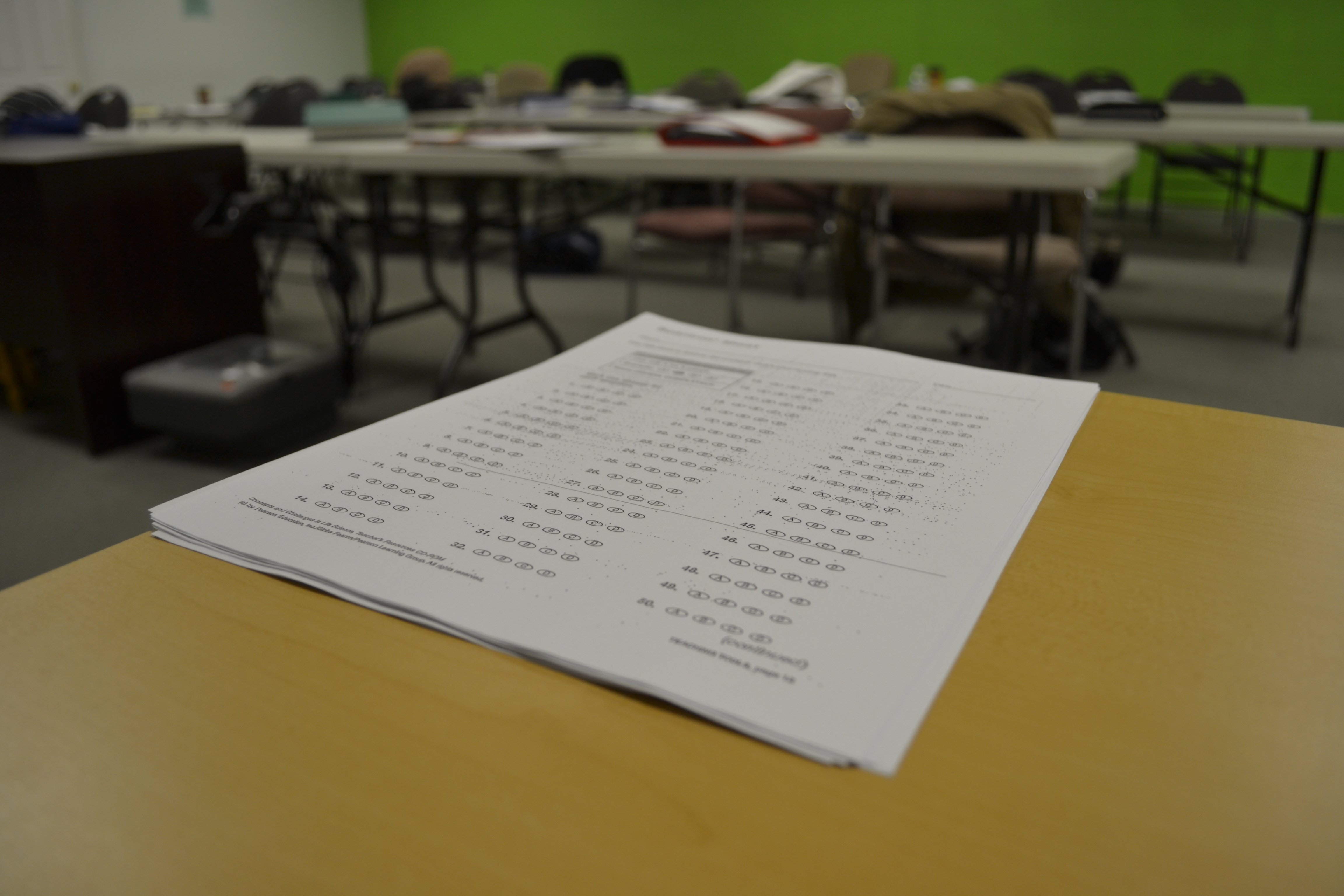 For the last 15 years, it has been all about working in the business world. People were going to university and studying to achieve that corner office job. Now, youth still think that's where the good jobs are, even though there are fewer opportunities. The job market is definitely in recovery mode after our economy's nosedive but university graduates are not seeing the same success as they used to. It's time young people started looking at other options for steady well-paying jobs.
Skilled trades jobs are the alternative young people should be considering. They are on par with those office jobs that used to be so desirable — we've already talked about the myths that need busting. The simple reality is that skilled trades need to be better promoted as viable options to young people so that they can make informed decisions about the post-secondary education they pursue and the jobs that will be waiting for them.
Benefit One: Trade school is cheaper and shorter
One of the best benefits of pursuing a career in the skilled trades is the education that is required. We aren't saying that a four-year university education is a bad thing or the wrong choice, but it isn't the right choice for everyone. Consider the following facts that make trade school seem like an even more appealing post-secondary option:
Cost
Since the 90s, university tuition costs have done nothing but increase. In fact, the inflation of the cost of university has outpaced the growth of the economy, making it a difficult expense for many students, leaving them with a debt that takes years to pay off.
Many people don't consider how difficult university can be to afford because it is so easy to get student loans now, but think of it this way: average Canadian student debt is in the mid- to high-$20,000 range — most students expect to owe around $26,300 after graduation. That adds up to one $300 payment every month for about a decade — that's often more than a car payment.
When you consider the cost of skilled trades education, the numbers don't lie. While it is still a big investment — a few thousand dollars for a short training time — you are saving yourself years of extra expenses and getting into a paying job in a matter of months, not years.
Timeline
Directly related to the cost of schooling is the time it takes to complete your education. With the cost of university in Ontario averaging at $7,539, being in school for a minimum of 3 years is an expensive endeavour. Wouldn't it be nice if you could get fully educated and ready to enter the workforce in a shorter amount of time, saving you at least $15,000.
As we have mentioned in previous blog posts — it isn't necessary to spend years going to school when you can be career ready in a matter of weeks. This is especially appealing to those who might not like being in school as much as others. Why spend time in a classroom for years when you dislike being there? You could be learning in an alternative, hands-on classroom and be a licensed gas fitter in just 17 weeks.
And if you are already working and considering a career change, it is possible to enroll in part-time studies, which means you are in school for a longer time, but you are also able to work and make money at the same time.
Environment
As we said above, some people may night like being in school or in a classroom environment, which is completely okay when it comes to trades education. Instead of sitting in a desk while an instructor talks at your all day every day, you are put in a hands-on learning environment. While getting your gas technician license, for example, you will spend some time in a classroom to learn the basics and theory behind what you are doing, but then you will spend time in a lab with the exact appliances you will work on in the real world. You'll be ready to hit the ground running.
Beyond that, some high school graduates may not be ready for a university or college environment. Being thrown into a life of total independence after your comfortable life at home is not an easy transition for anyone. On average, 40% of all undergraduate students drop out before they earn a degree. But when you are in a fast program that is different every day, it is easier and more likely that students will stick it out until the end — after all, it will be over in a matter of months!
And for those mature students returning to the classroom for retraining or to finally find the career they've been thinking about, there is a comfort in knowing that private career colleges are filled with people from all walks of life. You won't be in a classroom of only high school graduates; your classmates may be retraining for a second career or may be upgrading their current licensing. It is a comfortable environment for anyone.
So when you are considering where to get the education you need for the career you want, knowing the benefits of skilled trades training can help you make your decision. Check back for more benefits of working in the trades — there are many more to come!