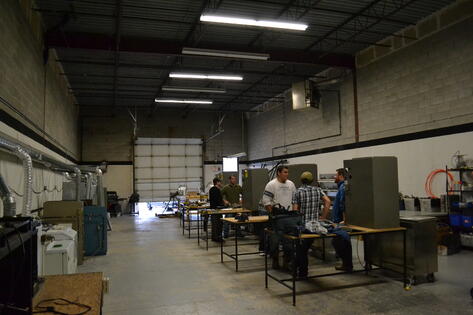 A few years ago, the Canadian University Survey Consortium conducted a survey and found that 56% of undergrads in Canada hold a job while completing post-secondary education, with almost 18% working more than 30 hours a week on top of their studies. It should come as no surprise that one third of working students report a negative impact on their academic performance.
I know that this report reflects university students' habits, but I think these statistics just go to show you that university isn't the right path for everyone. Part-time education allows the opportunity to work full-time if necessary, and a private career college provides even more flexibility and understanding, many of our students are working or balancing other commitments while attending school.
University or college isn't for everyone
While alternative options for education (post-secondary and second career) are growing in popularity, traditional paths like university and college are still the options that are talked about most often. So, of course when it comes time to decide what to do after graduation or what kind of education you need to upgrade your career, people think traditional avenues first.
But university can be difficult to balance with a full-time job. The workload is heavy and the hours are long. Attending school part time means doubling your time spent getting your sought-after certification. That means your 4-year degree can take up to 8 years. And university degrees don't always guarantee a successful career upon completion.
Private career college focuses on the skills you need for the career of your choice. To become a gas fitter for example, you can be complete in just 8 months. You can work full-time and complete your full certification in less than a year and there are always skilled trades jobs available across the country.
Private career colleges are understanding
Of course, you have to put in the time and effort to complete your certification, but because so many second-career candidates opt for their education through part-time private career colleges, they tend to be more understanding about limitations outside the classroom. Small class sizes ensure that you get the attention you need for success, and allow instructors a chance to get you to know students on a more personal level.
That means instructors can get familiar with your personal situation and work with you to make sure you cover all aspects of the course successfully, even if you are working full-time during the day and attending night school to get certified. College and university classes tend to be much bigger and instructors are busier with a full course load, so while they may do their best to help you succeed, they may not be able to devote the attention and understanding you need to succeed.
Keep your days open
At The Skilled Trades Academy, we offer night school options to allow you to keep your days open to work full time. This way, you can get your gas fitter license and maintain all of your day-time commitments, like the job that pays for your schooling. And when you complete your license, you are ready to move into the rewarding career you want!