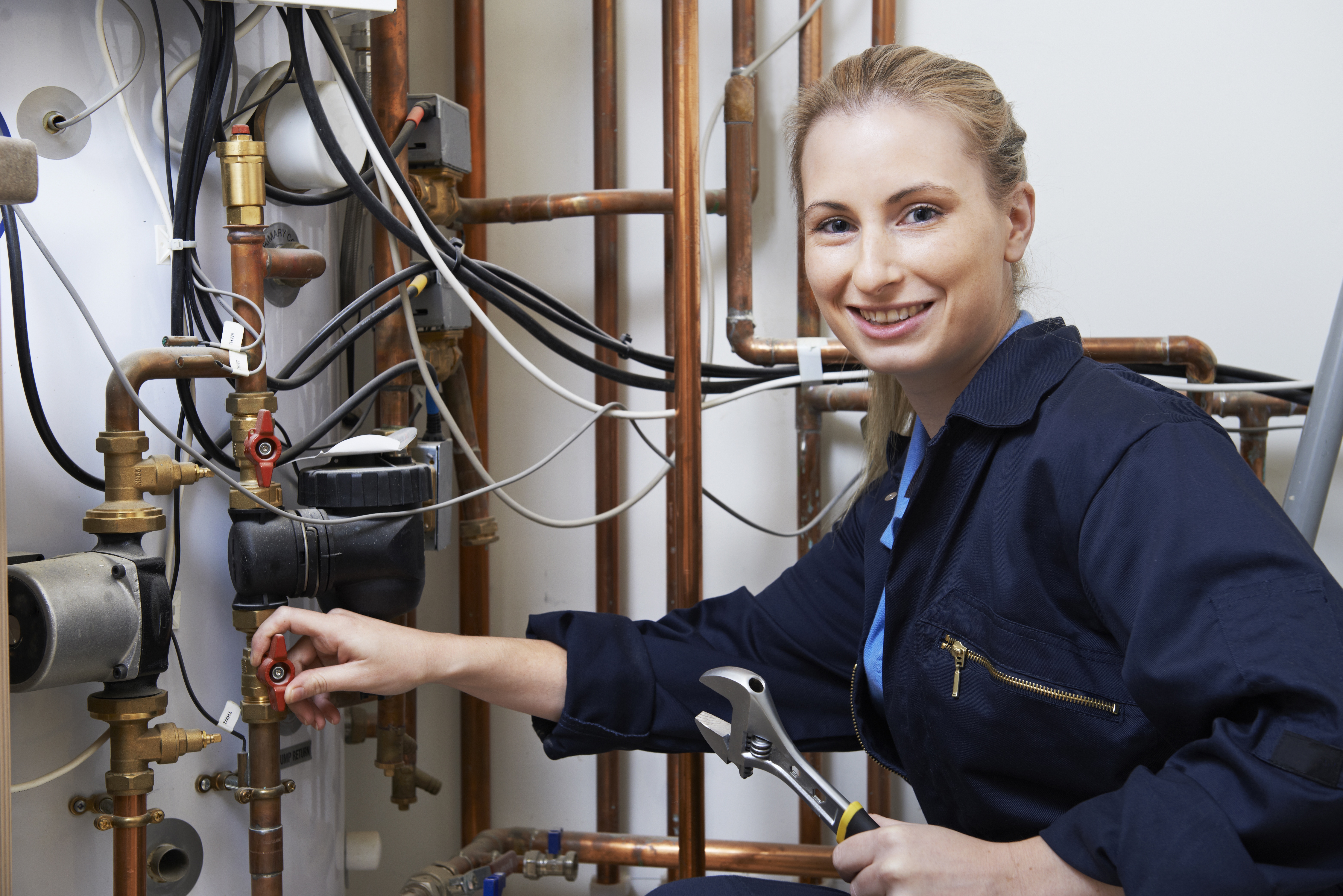 We've talked before about why it is important for women to join the trades, but it isn't just important for the industry, but valuable for the women themselves to join the trades. Many young women overlook the trades because they feel it isn't a viable option for them, and don't realize that choosing gas technician training can lead to all of the things they want out of a career. We've listed some of the reasons why gas technician training is an attractive option for young women when deciding their career.
Job Security
Unlike many other career fields where job security may be uncertain, a lot of skilled trades jobs present a great deal of security for tradespeople. The skilled trades industry is facing a labour gap due to the aging workforce, and as tradespeople become more and more in demand, it becomes more likely that those who graduate from skilled trades training programs will find work.
Choosing Gas Technician training offers an additional level of security that other trades do not offer. Unlike more seasonal trades, licensed gas technicians find work all year round. There is no off-season, as gas technicians are able to keep busy throughout the cold and warmer months repairing things from residential or commercial furnaces, fireplaces (both indoor and outdoor), barbecues, and pool heaters.
Competitive Pay
The salary of a gas tech worker can be very competitive. It's important to rely on any industry connections in locating the right company to work with and then working hard to remain competitive in the company. This means continuously improving yourself, through upgrading your education (like enrolling an Air Conditioning course) and improving our customer service skills. Continuously improving yourself and making yourself more valuable to the company you work for will increase the amount that you will earn.
Being able to work all year round also increases the yearly earnings of a licensed gas technician. The busier you are, the more you will earn. For women in the skilled trades, the ability to earn competitively means that they may find themselves earning more than men in other fields.
Satisfaction in Their Work
One of the reasons that many women find themselves drawn to the trades is the satisfaction in their work. Many skilled trades workers find it incredibly fulfilling to be able to leave a job seeing the results of their work. For gas tech workers, it is clear when your work has been completed properly - it may be that a problem a client once had with their furnace has been fixed, or that a new appliance has been installed.
As women become a larger part of the skilled trades workforce, it will open doors for many more women to join the workforce. It is not simply beneficial for women to join - it is also beneficial for the entire industry. As the industry faces a very large labour gap, it is crucial for women to step in and fill the void.
The first step is getting the best training possible. Click here to learn more about the upcoming courses offered at the Niagara & Halton Skilled Trades Academies. Our next course begins April 30, for more information or to register for the course, click below.