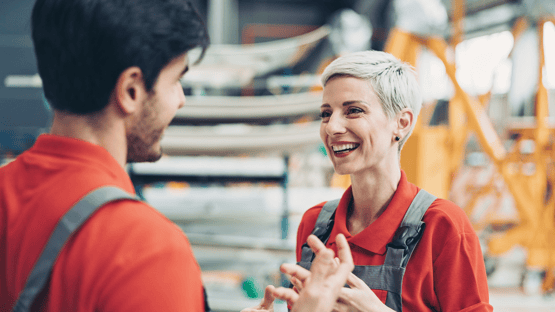 Ontario's workforce is our most valuable asset and there is currently a demand for skilled trades. Through further education and training businesses and workers can adapt to changes in the economy, achieve their goals and fill the skills gaps in the labour market. The Canada-Ontario Job Grant can help.

The Canada-Ontario Job Grant provides direct financial support to employers who wish to enroll their employees in training programs to increase their skill set. It is available to small, medium, and large businesses with a plan to deliver training to existing and new employees. The Niagara and Halton Skilled Trades Academy is a recognized, eligible training provider for businesses wishing to avail of the Canada-Ontario Job Grant and has seen many students enrolled through the program. Montgomery Gas is just one of the businesses that have benefited from the grant to upgrade their employees' gas technician licenses.
Employers can get up to $10,000 in government support per person for training costs.
The training has to be delivered by an eligible, third-party trainer.
Employers with 100 or more employees need to contribute 1/2 of the training costs. Small employers with less than 100 employees need to contribute 1/6 of training costs.
For employer groups who want to apply for training support, the government offers a COJG Consortium Stream. The Consortium Stream allows a group of employers (two or more employers) to pool their resources to support common training objectives and goals. To apply as a consortium, the intermediary organization needs to ensure all the participating employers and trainees meet COJG requirements and are able to make their required contribution towards the training cost.
Most organizations acting as an intermediary are eligible for administrative funding equal to 15% of the government contribution.
The Niagara and Halton Skilled Academy offers gas technician training for all levels, G3, G2, and G1 as well as courses on Ozone Depletion Prevention and Residential Air Conditioning. View our course calendar for upcoming dates and program outlines.

If you're interested in further education and training to upskill your staff, the Canada-Ontario Job Grant might be right for you. Applications are accepted on an ongoing basis and full details can be found here.