ESTIMATED READING TIME: 3 MINUTES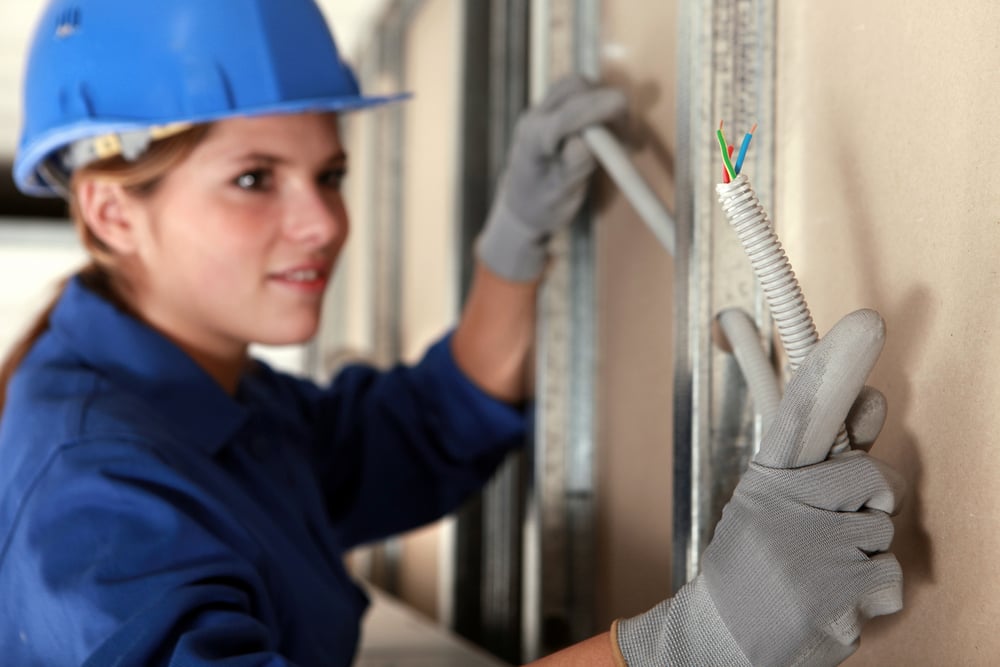 The skilled trades industry is an important part of our society and economy — trades people touch almost every aspect of our daily lives. They build our homes and our cars. They work in manufacturing, mining, oil and gas. Canada is depends on the skilled trades, they keep our country going.
That said, the skilled trades have gotten a bad reputation, and we aren't sure why. With myths like these spreading, it's no wonder Canada is suffering from a severe skilled trades shortage. And so, over the next few weeks, we are going to be exposing myths about the skilled trades and revealing the truth.
Myth 3: Skilled trades jobs are for men
Traditionally, the skilled trades have been an industry dominated by men. Typically, less than 3% of all skilled trades workers are women, but that doesn't mean they don't belong. In fact, with the growing need for trades people, women are getting trained and certified and working alongside men in what have, in the past, been male-dominated fields.
The reality
Skilled trades jobs are a great route for women who are looking for a hands-on career. With so many opportunities available and shortages in the industry, it is time to start thinking differently about who is best "man" for the job. And the solution is simple: anyone with the proper training and licensing and can get the job done, be it a man or woman.
Great opportunities with great pay
Currently, women are very underrepresented in trades like gas technicians. But while the gender mix in skilled trades continues to be unbalanced, the opportunities for employment are growing. With the demand for skilled trades workers expected to hit one million by 2020, the chance for gainful employment for women in a rewarding career is prominent.
With this opportunity to increase women's employment in the skilled trades comes the opportunity to increase women's wages in the workforce as well. Of course, it has become completely normal over the past few decades for women to be in the workforce, they often still face low-income conditions. But getting women into skilled trades positions can be part of the solution to this problem.
At The Skilled Trades Academy, we have seen the success of many women in the skilled trades industry as gas technicians. Read their stories here and here!