ESTIMATED READING TIME: 3 MINUTES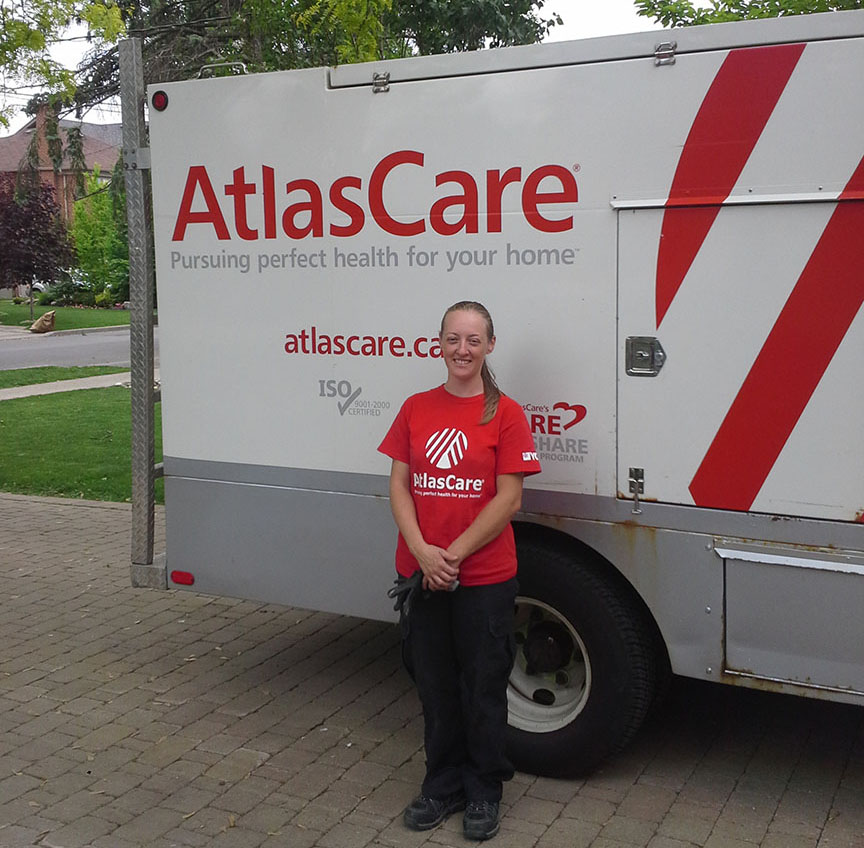 At Niagara and Halton Skilled Trades Academies, we are proud of all of our graduates and love sharing their stories. Stephanie Freeze hails from Milton and recently successfully graduated from the Full Gas Technician course at our Oakville campus. Here's what she had to say about her experience at the Halton Skilled Trades Academy, working in the industry and being a woman in the skilled trades.
• • •
What made you decide to pursue a career in the skilled trades?
"My friend's brother went through to be a gas fitter and her dad was telling me about it. He basically told me, 'I think you'd be good at it.'
I was looking for a career chance and I've always liked working with my hands, so I always wanted to be in the trades somewhere."
How did you find out about the school?
"I saw an ad for the Halton Skilled Trades Academy in the newspaper, but it wasn't the right time. About a year later, I had the time, so going to school was a breeze for me."
Why did you choose HSTA?
"The Halton Skilled Trades Academy was a great school and only took a short amount of time. Other schools take 3 years, but here it was only 17 weeks. With other students at other schools, we all start out on the same level, but I was able to get there a little quicker."
What were some of the benefits about attending the Halton Skilled Trades Academy?
"The teachers were great. John really knows his stuff. He was more than happy to answer any questions I had and answered any questions I had in good detail so I had a good handle on everything."
Where are you working now? What is your position?
"I am working at AtlasCare in Oakville as a Clean Air Technician. I am working in duct cleaning right now, but it's a start in the company. In three months, I will be accumulating hours towards acheiving my G1 license."
How quickly did you find employment after you completely your gas technician license?
"I was working the next week. A friend of a friend was working for a company and he passed along my number. I gave them my resume and was hired before I even completed the course."
How do you think your education prepared you for your career?
"If I hadn't gone to school there, I wouldn't have had the hands-on experience I do. I would have just been walking in off the street, looking for a job and training. It gave me a foundation to start on. Employers see I actually put some time in, that I'm really serious about it."
What is it like to be a woman in a traditionally male-dominated field?
"It's interesting! I grew up with two brothers, so I'm used to hanging out with the guys. But everybody I meet is excited to meet me. They've never met a woman doing what I'm doing in the skilled trades."
"If you think this is the job for you, go for it. Anyone is more than happy to help you."