ESTIMATED READING TIME: 3 MINUTES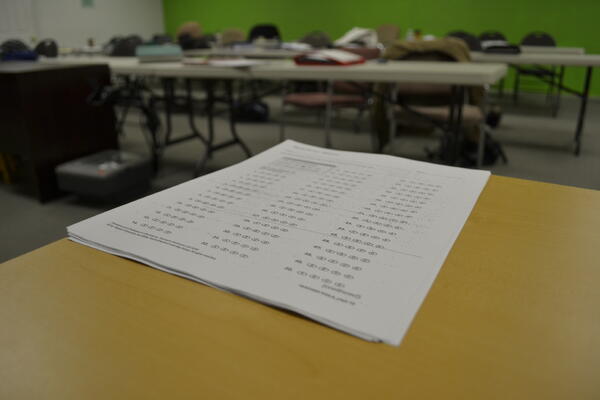 If you've already think a skilled trades job might be for you, it's important to know where to begin. There is no point in pursuing a career that you have thought about without actually understand what the job or the training entails. You wouldn't want to invest the time and money into training only to find out this isn't the career choice you thought it would be. And so, we are launching a short series — a step-by-step guide, if you will — about how to kick start a career in the trades.
Whether you are a soon-to-be high school graduate trying to figure out what to do with your life or someone who just wants to pursue something new, let this be your guide to starting your new career in the skilled trades.
Step 2: Get educated
Once you've decided that a hands-on career in the skilled trades is for you, finding out what certification you need is essential to your success. Get into research mode and start finding the trades schools that offer the education you need for the career you want.
Do you need a high school diploma?
At The Skilled Trades Academies, we have students from all walks of life — recent high school graduates, mature students looking for a second career, men, women. The skilled trades don't discriminate, there are careers in the trades for everyone.
That said, you will likely be required to have a high school diploma or equivalent to enroll. If you do not have your diploma, don't worry, there are many courses and options available that will help you achieve the pre-requisites to that you can enroll into a program to help you get the career of your dreams.
What does certification require?
While some skilled trades require apprenticeship hours and years of training, there is opportunity to get certified quickly. After all, the faster you get your license, the sooner you are able to enter the workforce and start earning a salary — which is the end goal, right?
While training varies between trade schools, one important factor remains: the theory is important — but not as important as the hands-on experience. So expect your education to involve a lot of time spent in labs and shops, working with the same tools and appliances that you will see in the field.
How long will training take?
Again, this varies between programs and the trade you are pursuing, but the fastest way to get your skilled trades license and be ready to work is to attend a technical school that focuses solely on your trade — which means not taking those extra courses that colleges require. That's right, no English or math classes that don't apply to your new career. This means you are looking at shorter program, getting your skilled trades license only — but not a degree or diploma, which is unnecessary in the trades.
Check back often for more tips on how to kick start your career in the skilled trades...there's more to come!