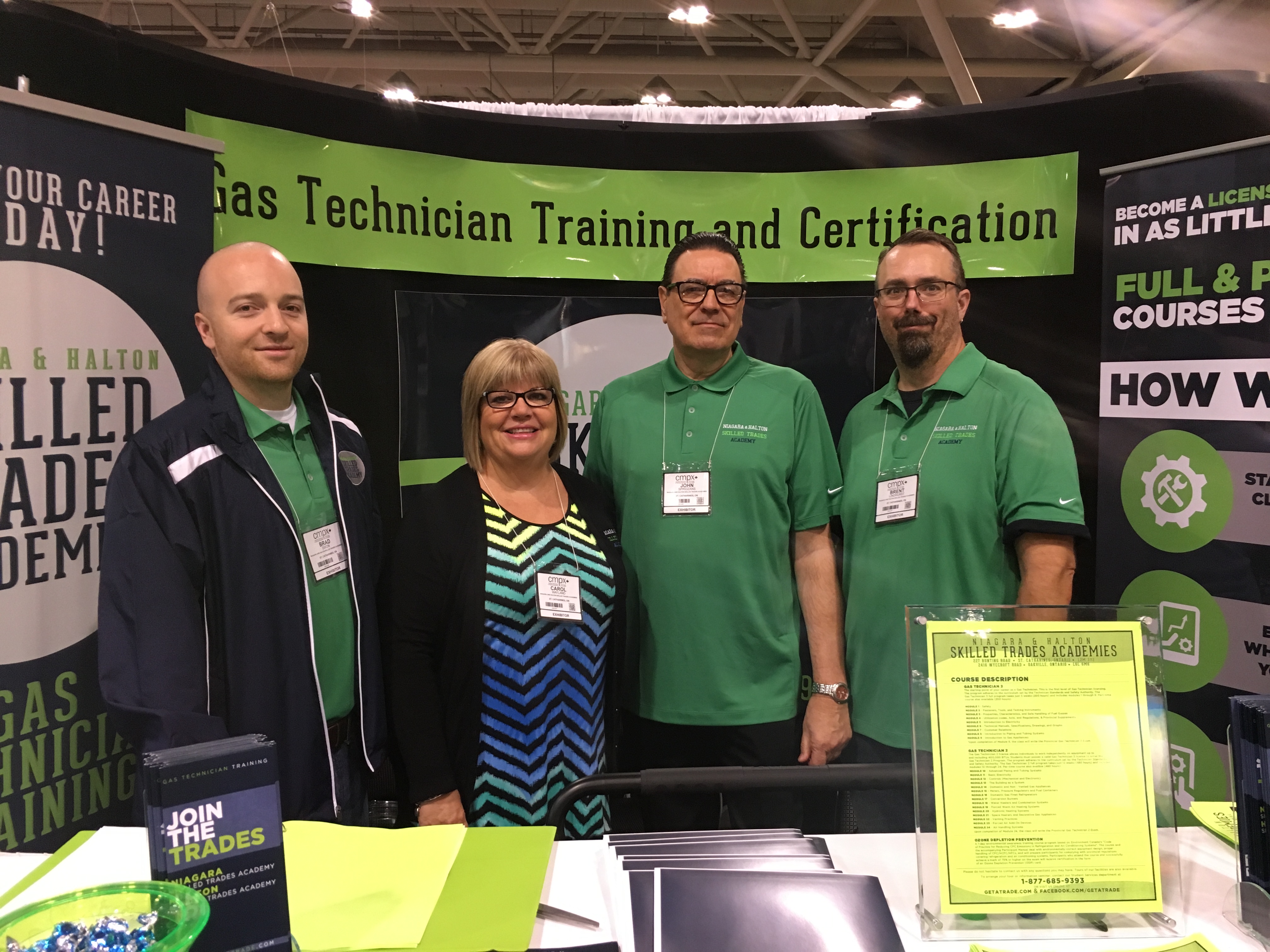 The Canadian Mechanical & Plumbing Exposition (CMPX) begins on March 21st, 2018 at the Metro Toronto Convention Centre. The CMPX is one of North America's largest skilled trade shows for the mechanical industry and will be a great experience if you decide to attend. If attending this trade show is pencilled into your calendar, there are a few questions that you may want to consider asking in order to get the most out of your experience.

If you are attending the CMPX and are planning to visit the booths of trades schools attending, asking the schools the right questions is crucial to ensuring you get the most out of your time at the show. It's important to make sure that you arrive with smart questions that will give you the information you need. These questions should include:
What can I study?

Where is your school located? Do you have multiple campuses?

What is the cost to attend?

What are your entry requirements?

What is the course length?

When is your next course start date?
These may be questions you already have the answers to from the school's promotional materials. If their website does not provide you with all of these details, make sure you take the opportunity at the show to ask them.
Getting All of the Details
After you have the basic details you need, you'll want to get as much information about the course as possible. Some questions to ask are:
What do class sizes look like?

How will I be taught (lecture style, hands-on, online modules, etc)?

How will I be assessed?

What student services do you offer (support, necessary accommodation, etc)?
Asking these questions will help you determine whether specific programs are actually for you. Think about what style of learner you are, and prioritize asking questions about programs that will give you an idea of whether you would be successful in the class.
Grab Some Swag
Whether it's a fun gift they're giving away or just a brochure or business card, make sure you leave the booth with something that has the school details on it, as well as the email and name of the person you were talking with. If you are very interested in a program, you'll want to send a follow-up email to the school representative. This will help you begin the process of enrolling in the school, and give you an advocate to help you through that process.
Visit the Skilled Trades Academy at CMPX 2018 skilled trades show, located at booth 1223. We'll be answering any questions about the value of skilled trades and Ontario Gas Technician training, and why the Skilled Trades Academy is the right choice for your training. We hope to see you there!