ESTIMATED READING TIME: 3 MINUTES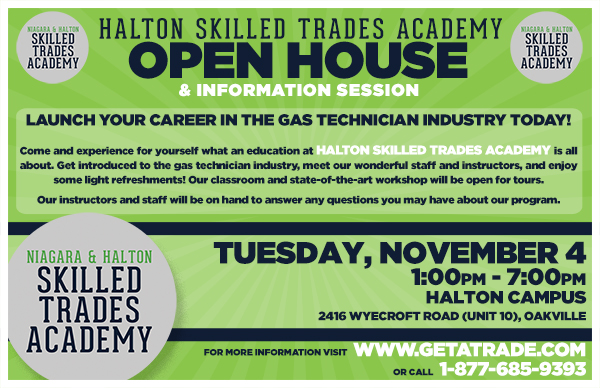 When you are trying to decide where to get your Gas Technician license, you want to make sure you are getting the best education available. After all, if you want a rewarding career, the training you choose is the first step to success. But what is it that you should look for in your skilled trades education? It all starts with the school and what it has to offer.
Course length
Whether you are getting your post-secondary education straight out of high school or you are looking for second career training, the faster you can complete your certification the better. After all, why would you want to spend years in a classroom when you could be out in the workforce earning money? Skilled trades course, and gas technician certifications in particular, can range in length from a few months to a few years.
The truth is, you don't need to go to school for years to complete your Gas Technician 3 and Gas Technician 2 licenses. Many schools stretch out your training time by requiring that you complete courses like college level math and English, when in actuality they are unnecessary for your license. It is completely possible to successfully complete your certifications and be working in just 17 weeks.
Informative instructors
We wholeheartedly disagree with the old adage, "Those you can't, teach." When you attend a skilled trades school, you should be learning from someone with years of experience in the field. The best way to learn how to be a successful gas technician is to learn from other gas technicians. So, when you are researching which trades school to attend to get your G3 and G2 licenses, talk to the teachers. Ask them about their experience, both working in the field and in the classroom. After all, if you are going to be learning how to be successful in the industry, you should learn from someone who can attest to their own successes in the skilled trades.
State-of-the-art facilities
You have chosen to pursue a career in the trades because you are looking for a hands-on career, so why would you get the majority of your education in a classroom? You should be getting trained on the same equipment you will see when you are out in the field. If you are considering a school that doesn't provide you with enough time in a workshop, learning the ins and outs of each piece of equipment, do you you really think they will prepare you for the real world? Of course not. When you are weighing the pros and cons of each trades school, be sure you know what they have for you to learn on and how much time you'll be spending getting that essential hands-on training.
Take it for a test drive
You would buy a tv without seeing it first. You wouldn't buy a car without taking a test drive. So why would you choose a school without visiting the facility? Before you make any decisions, call the schools you are considering and ask for a tour and the opportunity to talk to someone about what they have to offer. Even better, ask about upcoming open houses. Having the chance to visit during an open house will allow you to get all the information you need and ask all the questions you want. You'll be able to see the facility, learn about the trades and get to know the instructors in one visit.