ESTIMATED READING TIME: 3 MINUTES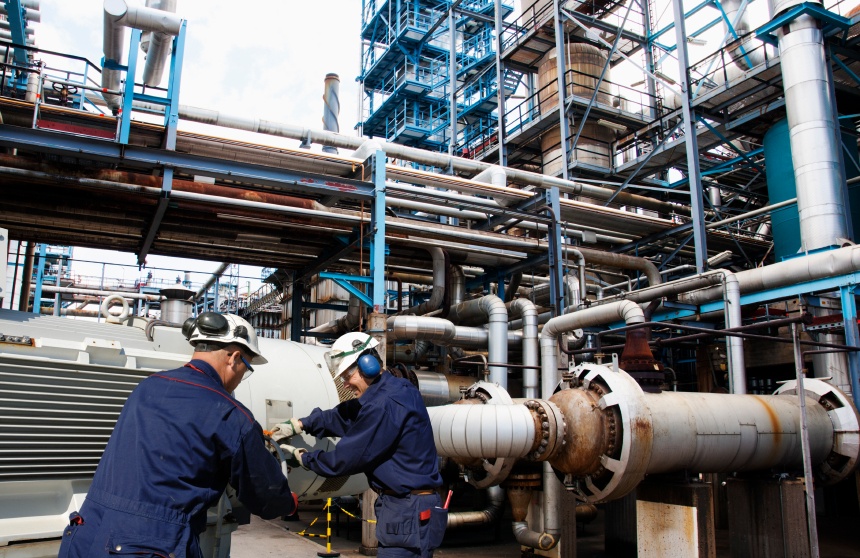 The oil and gas industry employs around 500,000 Canadians, and that number is predicted to increase over the next five to ten years as energy demands increase and baby boomers retire. With Canada having the second largest oil reserve in the world after Saudi Arabia, our country is expected to play an important role to meet the global demands for energy, with demand expected to rise by 50% between now and 2030. And a bigger demand means more oil and gas jobs.
Tradespeople in the Oil and Gas Industry
Tradespeople are an essential role in the oil and gas industry — they are typically the people who are involved in the day-to-day functions, work and maintenance of facilities and equipment.
Common oil and gas careers in the oil and gas industry include:
Industrial plumber

Heating system installer

Pipefitter

Steamfitter

Tubefitter
These tradespeople build and maintain piping systems used to produce oil and gas. They assemble, check and help plan complex systems that carry liquids or gases through processes at well sites and gas plants.
Is a trades career in the oil and gas industry for you?
If you are considering a career in the oil and gas industry, a trade might be just the job you are looking for. If you have a natural knack and interest in working with tools, computers and machinery and are curious about how thing fit together and operate, a gas technician license is the first step to get a career working with your hands in a physical active and ever-changing career.
The above careers can all be kick started with a Gas Technician license, easily attainable with TSSA training followed by apprenticeships — there's a reason we call it the Gateway Trade!