ESTIMATED READING TIME: 3 MINUTES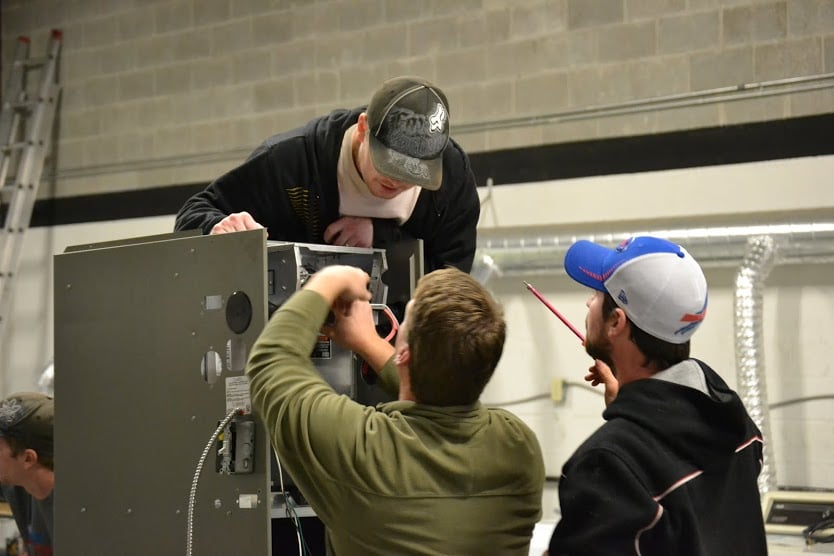 All kidding aside, the notion of the gateway trade is what make the gas techinician certification such an attractive one for people considering a career in the trades. Many students that have gone through to receive their certifications end up attaining apprenticeships in other trades and are able to work towards red seal certification. Learn why that matters.
Gas Technicians Head Straight To Work
Many trades require the lengthy apprenticeship system to attain the red seal that deems them fully qualified to work. When you are training to be a gas technician you actually get certified in the classroom and then enter the real world. At the Skilled Trades Academies we see our students through every step of the certification process and ensure that they are ready to work in the field before they graduate from our program.
Our students come in from across South-Western Ontario to study in our intensive 17 week program and get into the work-force faster. With this training style you can be psoitive that when you do set foot on a job, you are working. There is no time for you to be the coffee-runner, the tool-box tidier or any other unsavoury job holder as you work to get your on-site hours for your apprenticeship. You are on site and working as a qualified and fully trained gas technician that brings value to every job.
Gas Technicians Have Transferrable Skills
Amongst the best elements of this trade are the transferrable skills that you learn in the classroom. When we are discussing transferrable skills we are talking about parts of your training that are applicable to more than one trade. That is to say that when you train as a gas technician you are also learning the skills, practices and safety measures that are integral to other trades as well.
Considering how the next phase of your career could be enhanced with a trade? Leaving highschool and not sure that you want to tackle the obligatory maths and sciences of the traditional education system? Click on the button below to connect with our team and learn how a gas technician certification could change your life.