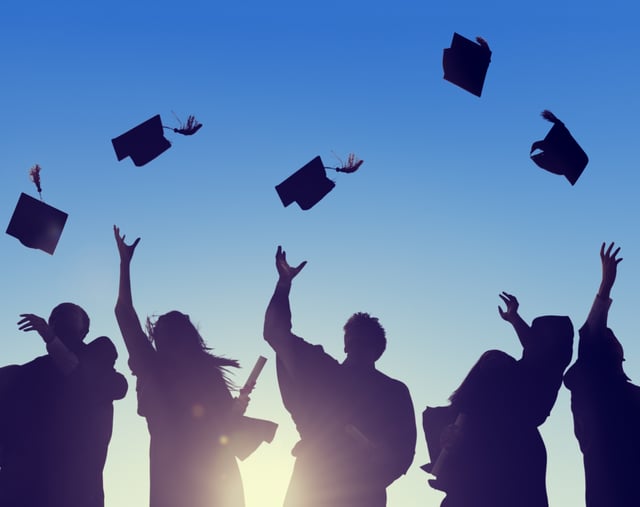 Unfortunately, there tends to be some stigmas surrounding the trades as a next step after high school which prevents high school students from choosing to study a trade. While this isn't as prominent as it once may have been, these judgments are preventing students from studying a valuable trade and graduating into a fulfilling career full of growth opportunities, year-round work, and opportunities for entrepreneurship.
Do You Like Working With Your Hands?
Many high school students facing post secondary find the idea of going to university or college intimidating because they do not learn effectively through lecture-style only teaching. When students choose to study the trades, they find success in the hands-on training offered at private career colleges like the Skilled Trades Academy.
Skilled Trades training offers the chance to learn in hands-on environments. The best way to learn and understand the theory that is taught in the classroom is by actually implementing it using the tools and equipment you will actually be using in the workforce after graduation. As a result, students are more prepared when taking on jobs.
This doesn't stop once you graduate from your program. In Ontario gas technician jobs you'll be working with your hands every single day, all year long.
Room For Growth
Once your Ontario Gas Technician training is completed and you enter the workforce, you will find that there is a tremendous opportunity for career advancements. While you work as a gas fitter, you can continue to take extra courses to enhance your technical knowledge and skillset, and as a result spur growth in your career.
It is common for students who graduate from our skilled trades program to continue their education with air conditioning and refrigeration, plumbing, sheet metal, and mechanical courses and apprenticeships. For students who do not wish to continue with an apprenticeship, many students complete the course and find work in appliance servicing or working for heating companies, jobs which do not require apprenticeships after completing their gas technician course.
As you work in Ontario skilled trades jobs, it is important to note that learning never really stops. Heating systems and appliances are changing and innovating regularly, so you will always need to be knowledgeable about the devices and appliances you are working on.
This may seem daunting as you finish your high school days, but staying up to date on the systems you are servicing can give you the edge you need to grow quickly in your field.
Year Round Work
As a gas technician, jobs don't slow down once homes don't need their furnaces to be on anymore. Gas fitting is a 12 month a year career, with no shortage of job opportunities in the summer. Barbecues, pool heaters, and outdoor fireplaces are often gas powered and will require maintenance or installation which will fill up a gas fitter's summer months.
Gas technicians can also expand the work they do in the summer by taking air conditioning courses to become certified to work on residential, commercial, and industrial AC units. With this extra training, there is never a slow season for gas technicians, and there will always be work available.
Potential for Entrepreneurship
Just as there is an extreme potential for growth, there is also the potential for entrepreneurship in the gas tech industry. If you have ever considered starting your own company and working for yourself, there is an opportunity for this in the gas fitting industry.
In order to do this effectively, you will need to build up a network of clients and customers, and build solid relationships with them. With these relationships can come referrals, to continue to grow your own business. If this is something you have always been interested in, don't feel limited by trades - let the trades kickstart your career. Seize the opportunity to have a fulfilling career doing what you love while working for yourself.
Choosing The Skilled Trades Academy
At the Niagara and Halton Skilled Trades Academy we offer full-time courses as well as part-time courses to fit learning into every lifestyle. If you're nearing the end of your high school career and considering choosing Gas Technician training as a next step, click here to browse our course options and upcoming course dates. If you would like more information about our courses, click below to get in touch with a member of our team.