ESTIMATED READING TIME: 3 MINUTES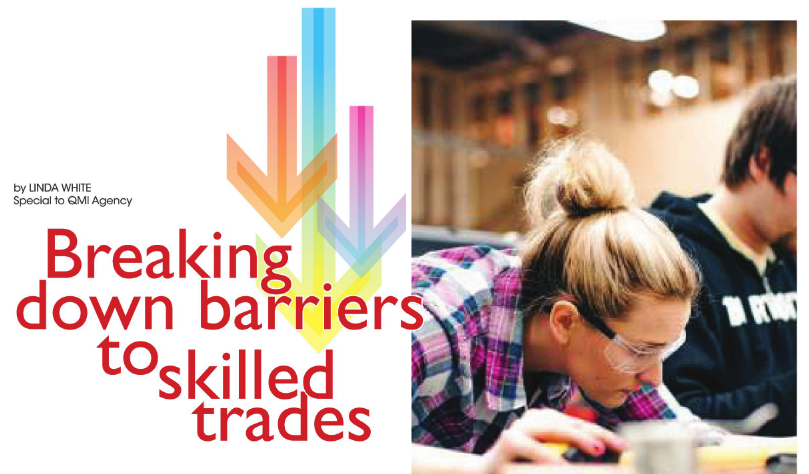 When the media covers the Skilled Trades, we get excited to share it with you. Recently, Sun Media released their Guide to Higher Education, featuring the article Breaking Down Barriers to Skilled Trades. And, although it focuses largely on apprenticeship opportunities, the importance of the message remains: "Helping under-represented groups pursue the skilled trades is a priority for the Ontario College of Trades."
In this article, you will read about:
The break down of minority groups, including immigrants, Aboriginal peoples, and women in the skilled trades
Why the Ontario College of Trades is pushing to promote training programs for the skilled trades
The stories of men and women in their pursuit of success through skilled trades training
As you are reading this piece, you will see information about fast-tracked programs to prepare students for a career in the skilled trades. Remember, these programs are preparing students to enter an apprenticeship. At the Niagara and Halton Skilled Trades Academy, we train our students in just 17 weeks, no apprenticeship required! That means you are ready to work faster and earning money sooner!
Click here to read Breaking Down Barriers to Skilled Trades.