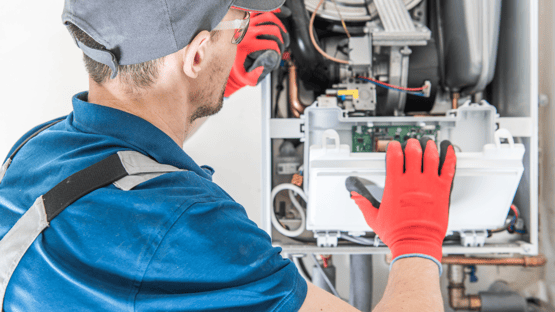 New development projects and retro-fitting to meet new standards are increasing the demand for gas technicians in Ontario. As well as the demand for skilled trades, a career as a gas technician offers you a varied and exciting work life where no two days are the same. If you're considering a career in the gas industry, here is an insight into the skills needed to succeed and the type of work you'll be doing.

What are the skills that make a great gas technician?
Aside from the practical learning and knowledge gained from your training courses, there are certain skills that every gas technician should possess. As a gas technician, you will have a natural aptitude for problem-solving and enjoy working with people. Other beneficial skills include:
Focus, precision and attention to detail
Following safety protocols and procedures - It is vital that you understand and follow procedures for the safety of you and your team and to ensure the job is completed efficiently.
Customer service - As a gas technician, you will be working with a mix of personalities and characters so it is important to have customer service skills to ensure a happy client and increase your potential for job referrals.
Written and spoken communication - Being able to clearly explain the work you are doing to your client or giving instructions to a colleague is an important part of the job.
Self-motivation - Having the self-motivation to succeed is an excellent characteristic for someone joining the trades as there are many opportunities for career progression and even the option to start your own business.
If this sounds like you, read on to find out more about the day-to-day work carried out by a gas technician.
What is a career as a gas technician like?
Gas fitters (licensed Gas Technicians) install, inspect, repair, and maintain gas lines and gas equipment. This equipment ranges from meters, regulators, heating units, fireplaces, residential appliances, commercial appliances and large-scale equipment and appliances in industrial establishments. You will be kept busy with furnaces and gas boilers in colder months, barbecue and pool heaters in warmer months, and the need for residential gas lines all year round. Daily tasks include:
Testing and replacing faulty equipment
Checking for gas leaks using gas detecting devices
Converting appliances to natural gas fuels
Offering advice to clients on the safety features of gas units and systems
Producing reports on your work
Responding to gas leak calls and assisting with investigations of gas fires and explosions.
A career as a gas technician is often fast-paced and offers opportunities for learning and growth every step of the way. Training courses at the Niagara and Halton Skilled Trades Academy prepare students for a career in the trades through hands-on learning and instructors with a wealth of experience in the field.



Click here

to learn more about course content, employment opportunities, and pricing.