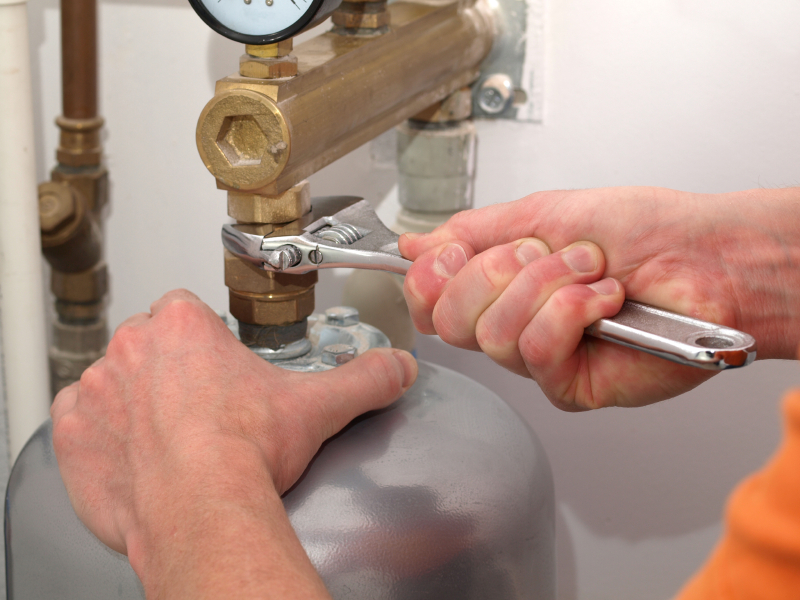 It may only be February yet, but we're already looking forward to spring. And it's not just because that means warm weather is coming (after all, this winter hasn't been too bad), but because our next full-time class is just around the corner.
Spring is a great time to register for skilled trades training in Ontario, especially Gas Technician certification in Niagara. Because you are fully licensed in just 17 weeks, you're looking at jumping into the industry just as business is picking up for gas BBQ installations, pool heater installation and home renovations involving gas lines!
Why choose the skilled trades?
The skilled trades are an increasingly popular career choice for many people, both new graduates and those seeking a second career in Ontario. But why are they so popular? When you look at the benefits, it's easy to understand.
There are more gas technician opportunities than you think
When you think of gas technician jobs, you probably immediately think of working with furnaces and home heating systems. While this does make up some of what a gas fitter does, there are more opportunities than you think in the spring.
As I mentioned above, the end of winter brings about a whole new realm of jobs for gas fitters in Ontario. People begin to open their pools and either need pool heaters installed or maintained. They start thinking about the BBQs and backyard parties — and what better way to kick off the patio season than with a new natural gas barbecue, installed, of course by a licensed gas technician.
And with the spring thaw comes plans for renovations. Gas appliances, such as ovens and dryers are a popular choice when people purchase new appliances to complete a home renovation, and with these new appliance installations comes the need for a ticketed gas fitter.
Ontario program to upgrade furnaces
Ontario has also just announced a $100-million program to help homeowners upgrade their furnaces and water heaters in an effort to reduce greenhouse gas emissions, create jobs and lower natural gas bills.
While there is no start date, eligibility rules or rebate amounts yet, we are sure the response to take advantage of this program will be a big one — meaning that when this program launches, HVAC companies in Ontario are going to be busy, and will need all the help from certified gas technicians that they can get. Getting licensed this spring will give you the certification you need to get hired when the program begins.