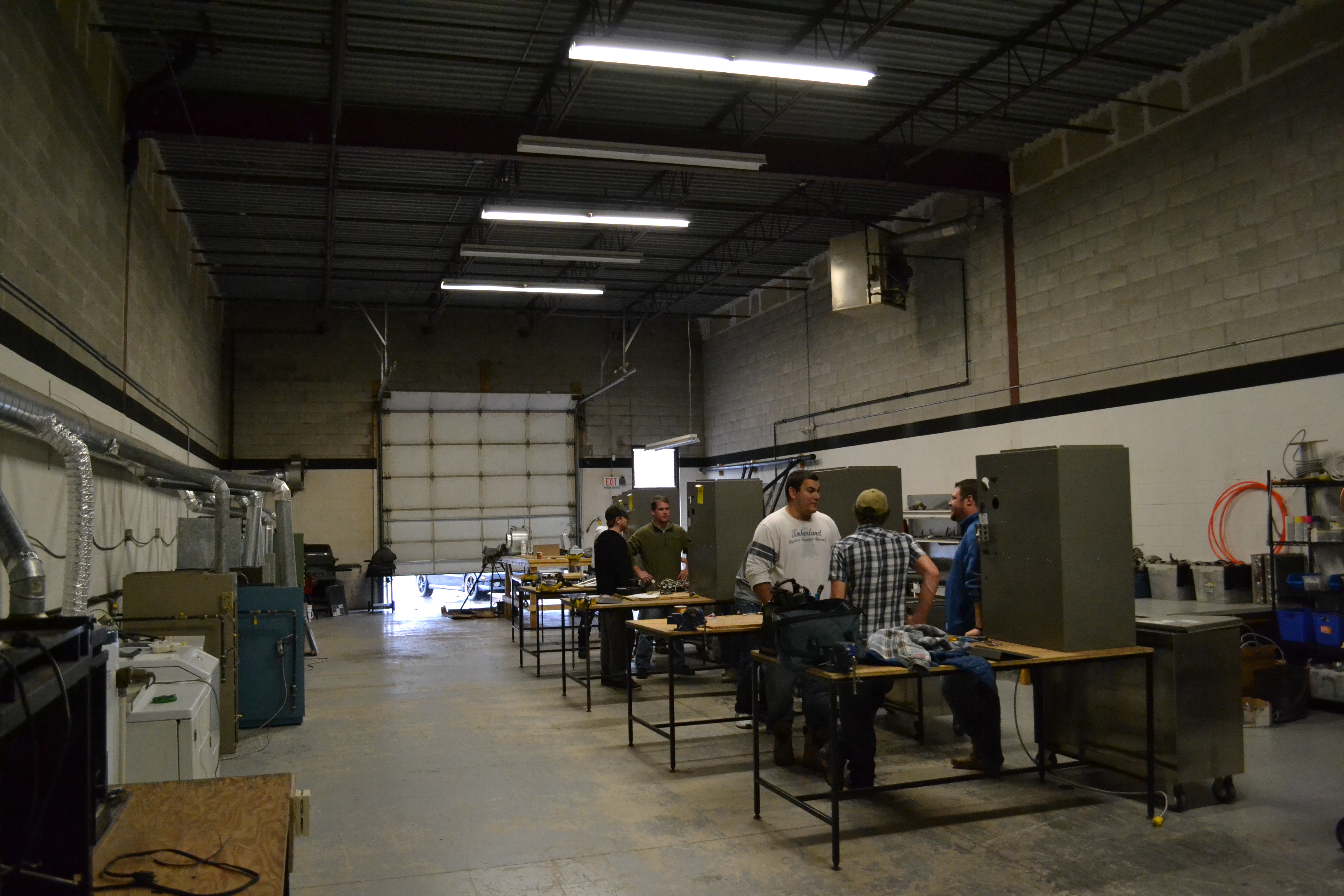 When looking for an opportunity to broaden your horizons and begin a career in the skilled trades, look no further than the Halton Skilled Trades Academy. Located less than one kilometre from the Oakville Go Station, the Halton Skilled Trades Academy is in an ideal location for commuters and local residents alike.
About the campus
At 5,000 square feet, our Oakville campus is our largest location, providing fast-paced and thorough education outside of the conventional classroom. With technologically advanced classrooms, labs and shops, the Halton Skilled Trades Academy strives to provide the best hands-on learning experience possible to prepare students for the working world. Our small class sizes (no more than 20 students in a class) guarantee an opportunity for one-on-one time with instructors in a setting that lends itself to individual learning.
What sets it apart
While other programs can take years for students to complete their Gas Technician licensing, at the Halton Skilled Trades Academy, a Full Gas Technician license can be achieved in just 17 weeks, giving students the leading edge on job opportunities.
Whether you are looking to find your first and lasting career or are retraining for a new opportunity, our Gas Technician certification courses at our Oakville campus will have you certified in weeks. We have several upcoming courses — both full- and part-time — to meet your needs.