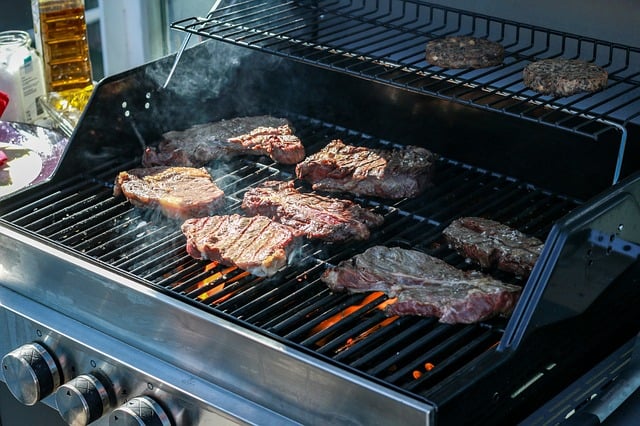 Yes, we're in the depths of winter, but warm weather is already on our minds. After all, with gas technician training programs that have you licensed in just 17 weeks, you could be ready to work as the summer hits. And while some might think that gas fitting is seasonal work, that couldn't be farther from the truth. Gas fitters are needed all year round for many different appliances which change based on the season.
Gas fitting is not a one season career choice, and we've rounded up a list of summer gas technician jobs you'll probably come across in your career.
Pool heaters
Summer days might be hot, but summer nights can cool down quite a lot, and homeowners with pools who want to use them as much as they can usually install pool heaters. These heaters are often gas-powered, requiring the help of a gas fitter.
Gas heaters, unlike solar or heat pump alternatives, can maintain a temperature regardless of weather or climate, and can quickly heat pools. The gas burns in the heater's combustion chamber, which heats the water that flows through the heater and back into the pool. Gas-powered heaters run on natural gas, or sometimes propane, and need the help of a gas fitter to install and hook up the units. Gas fitters are also needed for repairs or maintenance on the appliances.
Natural gas barbecues
Gas-powered barbecues have become a homeowner backyard staple. They've gained popularity based on their level of convenience: it takes 10 minutes to heat up, they cook food quickly, and you can easily adjust the level of heat for a better cooking experience.
A BBQ uses gas to heat the burners in unit, unlike more outdated versions which used things like charcoal to create heat. To install a natural gas powered barbecue, a professional gas fitter is required to make sure that the barbecue is hooked up properly to the natural gas line.
Outdoor fireplaces
The summer months bring people outdoors, and the centrepiece to many outdoor patios is an outdoor gas-powered fireplace. The outdoor fireplaces work typically the same way that an indoor gas powered fireplace would work, and with their similarities, gas fitters are needed for very similar things.
The fireplace will need the typical installation, but maintenance might be more routine, as it's being used outdoors and getting more wear and tear than an indoor gas fireplace.
Renovation season
Renovating the outside and sprucing up a backyard can be a form of work for gas fitters in the summer. If someone is changing the entire layout of their backyard, they might need to move things which are connected to the natural gas lines, like any of the already discussed outdoor appliances. These renovations require a gas fitter to come in and help.
Going back to school and getting a skilled trades education will help you find satisfying work, year round. While your career might be focused mainly no furnaces and water heaters, the summer months will be filled with seasonal jobs during the summer months. Check out our skilled trades education programs by clicking below.