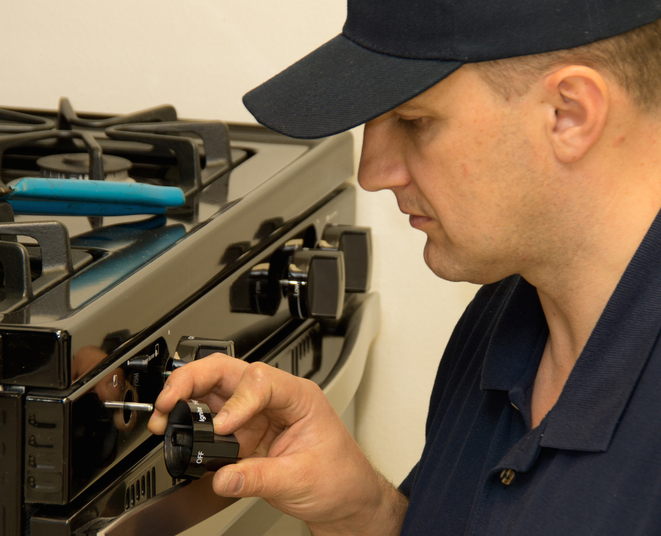 Making the decision to return to school and gain a skilled trades education is an exciting decision, but it can also be an intimidating decision. This industry can be hard to understand from the outside, especially something that you may not have much experience in, like gas fitting.
Understanding the appliances you'll be working with regularly and most often once you've completed your skilled trades education and gotten your gas technician license can make you feel more at ease and confident in your decision.
Now that you've made this decision, here are the most common appliances you'll encounter once you start your career as a gas technician.
Gas Furnaces
Once you get your gas technician license and start your career in the trades one gas appliance you'll work with frequently is a gas furnace. Furnaces will need to be installed and maintained, and this kind of work will be the work common type of work you do.
Some furnaces are powered by various methods (electricity, wood, oil, propane), but as natural gas is the most cost effective and the most efficient option for furnaces most people choose that option. Furnaces that are used to heat homes are what you'll be working on, ensuring they are working properly, and that the fumes they produce are being properly vented through piping out the side of the home.
Gas Water Heaters
Right after furnaces, water heaters are the second most common appliance you'll be working with after your training. Water heaters are the second-highest energy expense for homeowners, accounting for 20% of a homeowners energy bill.
Once you've gotten your gas technician license you'll be working on storage tanks, combination water heater and furnaces, and tankless water heaters. The heaters use a gas burner to heat the water.
Gas Stove
A gas stoves or ranges provide a home with efficiency, saving up to 75% on energy bills compared to electric ranges. They're incredibly popular, due to their ability to evenly heat and allow for precise temperature control. Due to their popularity, they'll be something you see frequently when you finish your gas technician training. You'll be working with them to install them, provide maintenance, repairs, and hook up to gas lines.
Gas Dryers
Gas dryers are also 75% cheaper to have than an electric dryer. They use gas to heat up the air temperature internally in the dryer when the drying cycle begins, and electricity powers the control panels and motors. Like the gas stoves, once you are a licensed gas technician you'll be working on these appliances for installation, maintenance, and hooking them up to gas lines.
The best way to prepare for a career in gas fitting is by completing your gas fitter certificate at a private career college, like The Skilled Trades Academies. At our private college, students learn in a small classroom environment and experience hands-on training. You'll be taught what it's like to work in the field, and you'll also get the benefit of having worked with the equipment you will work with once you graduate, able to enter the workforce with confidence.