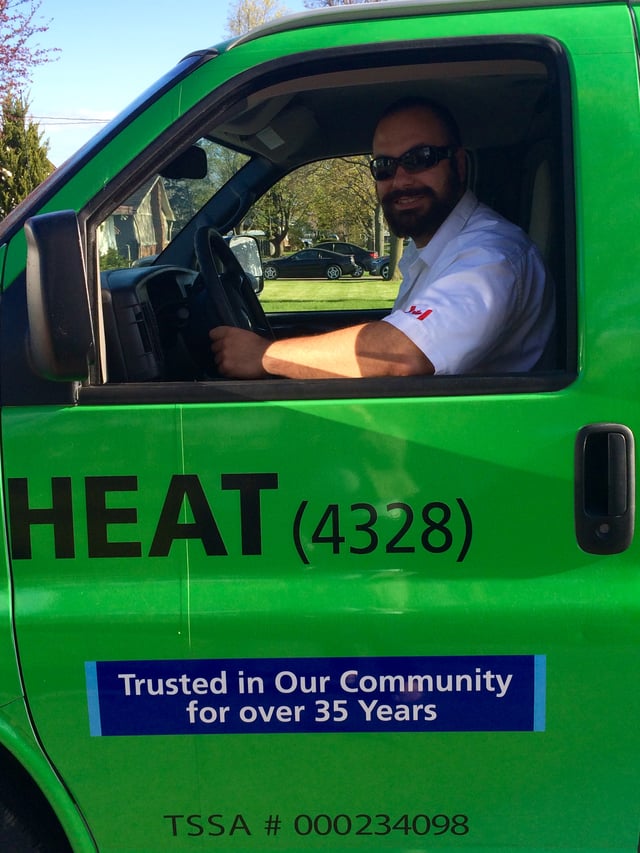 At The Skilled Trades Academies, we have many students come into our classrooms to learn the "tricks of the trade" and become licensed gas technicians. We are proud of each and every one of them and love when we get the opportunity to catch up with a graduate and learn what they're up to now.
We are always blown away by the number of grads who we see out working or who stop by to say "Hi!" One of those visitors was Anthony Milana, who attended our full-time course at our St. Catharines campus from September 2008 to February 2009 and graduated fully licensed with his G3 and G2 certificates. He is now working at Mr. Furnace in St. Catharines.
This is what Anthony had to say about his time at The Skilled Trades Academy and working as a Gas Technician in Ontario:
What made you decide to pursue a career in the skilled trades? Why gas technician specifically?
A skilled trades career was a must because I like working with my hands and and with tools. The gas technician trade specifically interested me because it involves a little bit of all the skilled trades.
Why did you decide to go to the Skilled Trades Academy?
The Skilled Trades Academy stood out to me because of the short time I could be licensed and the co-op opportunities it opened for me. (Note: At the time Anthony attended the Niagara Skilled Trades Academy, there was a co-op option available.)
What did you love about the course?
The course was straight forward, no one was left behind. If someone was stuck, the instructor and the class didn't move on until you understood it. It was great for someone like me who knew nothing about the trade at the beginning of the course.
How long did it take to find a job after you completed your G2 license?
During the course I did my co-op with Mr. Furnace and when I passed my G2 they hired me right away.
How did your training prepare you for working in the industry?
The training taught me what the trade was about, how to properly use the tools of the trade, and made sure I was very familiar with the code book.
What do you love about working in the trades/gas industry?
I love how everyday is different, different job, different problems to solve, different city, the customers you work for...Everyday is something new.
What are your career goals?
Everyday I'm learning something new. My future goals are to keep learning and getting familiar with new products and new technology.
What advice do you have for people who are considering a career in the trades?
There is lots of money to be made in the trades and lots of jobs waiting for people who are willing to put in the work. Nothing comes quick and nothing comes easy, but putting in the time and work will give you great rewards.
What advice do you have for people who are considering attending the Skilled Trades Academy?
The Skilled Trades Academy is where you want to be. It's time spent efficiently, get what you need and go out and get the experience. It's all about the experience under your belt.