Estimated Reading Time: 3 Minutes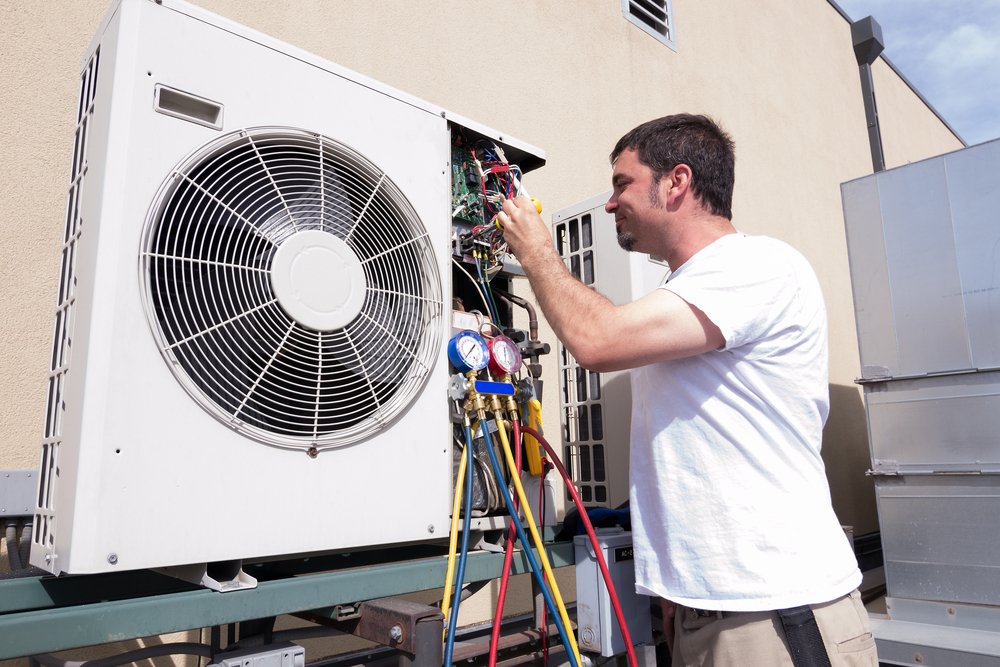 Once you successfully complete your gas technician training and certification, your career options are practically limitless. Your Gas Technician license opens doors to skilled trades career opportunities that you may not have even considered before. In our Career Close-Up series, we'll explore the industry jobs you can choose from to help you prepare for the career you want!
Air Conditioning Technician
With the promise of warmer weather, many people rely on air conditioners in order to accomplish their day-to-day activities. The percentage of residential homes and business outfitted with air conditioners has increasing significantly year by year, thereby increasing the demand for Air Conditioner Technicians. Air conditioner technicians are capable of identifying problems, installing, maintaining and repairing equipment. You familiarize themselves with layouts through blueprints, which allows you to install pumps, air ducts, vents, water supply lines and other crucial components determined by the type of AC. As an Air Conditioning Technician, you are responsible for regular maintenance and repair.
What you need to know
When employers are looking to hire Air Conditioning Technicians, they often prefer employees who have completed their Gas Technician license. Having your G3 and G2 certification provides the basics for your career as an Air Conditioning Technician. Following completion of your Gas Technician license, you would be required to complete an apprenticeship with a certified HVAC provider. Red Seal certification allows Refrigeration and Air Conditioning Mechanics to practice their trade anywhere in Canada.
Why you should consider this career
Air conditioning technicians can work as independent contractors or work for a company that specialised on climate control solutions for businesses and residential properties. You can also expect to work with refrigeration units, as they use the same type of technology as air conditioning units. Air Conditioning Technicians generally work full-time in largely depend on the location of the installation or repair work.
The job market is also looking great for Air Conditioning Technicians; not only are HVAC technicians looking at employment growth of 34% (much faster than other careers), you also have the opportunity for self-employment (12% of Air Conditioner Technicians go into employment for themselves). Currently 92.3% Air Conditioner Technicians are employed full time and the demand is expected to increase in the next few years.
And the best part? When you get your education at the Skilled Trades Academies — be it at our Niagara campus or Halton campus — you can be on your way to working as an apprentice in just 17 weeks!